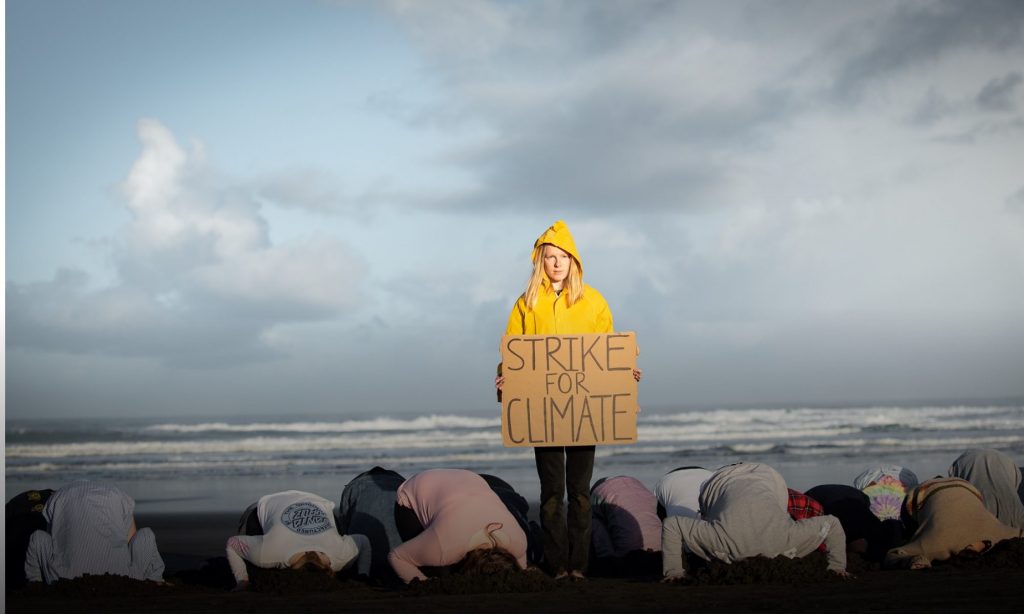 Streaming
We are excited to offer High Tide Don't Hide for streaming for individuals around the world, as well as for educational institutions and community and corporate screenings.
Our Green Team recently hosted a screening of High Tide Don't Hide as part of our internal Earth Day campaign. It was an extremely intense and powerful film, which really highlighted to all of us how urgent Climate Change action is needed and how passionate our rangatahi in Aotearoa are. I would really recommend that everyone watch this film, it is a fantastic opportunity to educate and to see how we all have a voice and can make a difference.

Sadie R Keenan, Corporate Sustainability Manager, Price Waterhouse Coopers (PWC)
If you would like to screen High Tide Don't Hide at your business, please write to us at therebelfilmcollective@gmail.com. Other options are below.



Thank you for choosing to watch High Tide Don't Hide. We have structured the 'rent' and 'buy' options to reflect its varied audiences, and the thousands of hours of almost entirely unpaid work by the many film professionals who made it.
Revenue gathered here will help fund the film's impact campaigns and contribute to production costs.
If your group is unable to meet these fees and would like to screen High Tide Don't Hide, please contact us at: therebelfilmcollective@gmail.com
Please note that we can't currently offer the film in Aotearoa New Zealand, the United States or Canada… but you can watch it via local broadcasters! Please see below.
Thank you for your support in watching the film and sharing it with friends.

Local BrOadcasters
High Tide Don't Hide is available through TVNZ on-demand to viewers in Aotearoa New Zealand. https://www.tvnz.co.nz/shows/high-tide-dont-hide/
High Tide Don't Hide is available in the USA as part of Pacific Heartbeat season 11 Find a local broadcast here: https://worldchannel.org/episode/high-tide-don-t-hide/